Head of Invoicing (m/f)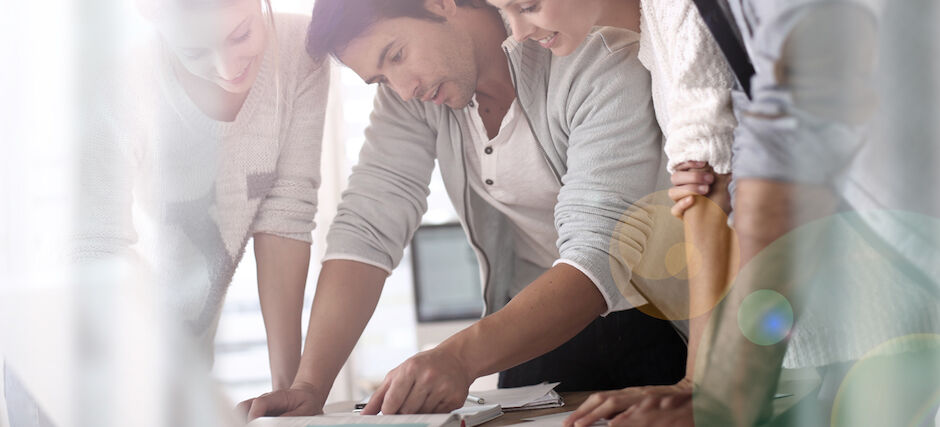 Head of Invoicing (m/f)
Location: Linz / Vienna / St. Gallen
Job type: Full time
Overview:
At Sportradar we've experienced a period of sustained hypergrowth through a highly focused strategy based upon industry product innovation. As a part of Sportradar's international Finance team, your contribution ensures the continuation of this trajectory.
Reporting to the Head of Finance, and working with and alongside other members of the finance function and partnering with the Sales team, you will improve our invoicing procedures; and implement, interpret and clarify invoicing policies; ensure high quality and at the same time efficiency and proper customer service regarding the whole invoicing cycle.
You will lead your team of 5 people in an agile manner and develop your team continuously.
The main goal of this role is to transform and set up the Invoicing function to meet the high demands of business. You actively drive the automation process forward and act as key partner, to understand our internal and external clients' challenges and particularities related to invoicing management and support Sales functions with effective communication and efficient processes to keep business targets on track.
The successful candidate combines her/his excellent knowledge in all finance related topics with a deep understanding of stakeholder positions and needs, allowing you to support financial activities across Sportradar with deep impact on our cash flow and the long-term customer satisfaction.
The location of the role is flexible. We are looking to hire this role either in Vienna or Linz in Austria or St. Gallen in Switzerland.
The Challenge:
Partner with Finance functions, Sales, IT and other business stakeholders to ensure effective solutions to support company mission and strategy
Improve speed, accuracy, quality and transparency of revenue accrual results and support

Controlling/Accounting

with results delivery
Define and monitor the trends of KPIs (cash flow, customer risk optimization, operational effectiveness and efficiencies) and identify the cause of any unexpected variances relating to the process & performance efficiency
Develop and continually improve internal workflows, especially constant improvement of auto invoicing process and reminder process
Liaise with the IT team to improve our interface management within the finance management systems
Manage and evolve our self-developed invoicing system to a state of the art invoicing tool. Flexible system setup (config vs. "hardcoded"), automated reports and clear visualization, accurate links/interfaces b/w upstream and downstream systems including master date (product, customer) synchronizations
Drive actively the further implementation of Salesforce data for our invoicing process and ensure the use of our business intelligence tool qliksense (incl. dashboard reports)
Ensure data correctness in the systems and take responsibility for data security
Improve end-2-end customer journeys and overall customer satisfaction (customer complaint management and root cause analysis, invoicing quality, streamlined dunning/collection process)
Review, analyze, and resolve errors in invoices and other materials to ensure compliance with all necessary regulations
Be accountable for the whole collection process and responsible for a customer centric interaction and communication with our clients, including payment methods to address local market circumstances and ensure fast and reliable transactions
Perform operational and financial analyses, including KPIs, and present findings and proposals for optimizing and raising efficiency.
Educate and align stakeholders on the methodology and processes, using the feedback to drive continuous improvement of the whole invoicing cycle.
Lead, support and develop the global invoicing team continuously
Your Profile:
As an ideal candidate, you have previous 5+ years of proven experience in working in a finance role in a high growth business involving the use of advanced client invoicing and KPI reporting in an international scalable business.
First experiences in a team lead role is a plus.
Strong emphasis on operative business process analysis skills and ability to establish relationships between resources and their drivers.
Competence in methods to solve technical, managerial, or operational problems and evaluate options based on relevant information, resources, well-rounded experience, and knowledge
Demonstrated deep invoicing operations experience; emphasis on operational analysis of profitability drivers.
Demonstrated strengths in interface management and proven focus on fact-based solution finding
Proficiency with related development of key performance indicators and systems of accountability for a large organization.
Experience with accounts payable, general ledger, and client invoicing.
Advanced knowledge in Salesforce is highly desired.
Undergraduate degree in Business, Accounting or Finance is required; completion of an MBA is highly desired.
Outstanding process analytical and quantitative skills; able to resolve business problems with well-structured analyses communicated in an effective manner.
Fluent in German & English (written and spoken), any other European language will be considered as a plus.
Expert-level financial/business modeling skills in MS Excel and PowerPoint.
Effective written, verbal and interpersonal communication skills that underpin mature influencing and presentation skills.
Ability to manage multiple competing priorities on a regular basis, without sacrificing the ability to deliver accurate results in a timely manner.
Enterprise leadership capabilities in helping others achieve business objective and demonstrable ability of effectively work with all levels of staff and management both as a self-starter and in a team environment.
Interest in Media and data-driven Marketing businesses.
And of course, you share our passion for sport!
Our Offer:
Be part of one of the fastest growing digital sports companies in the world at the intersection of sports, media and video
Work together with a young, highly motivated and enthusiastic core of people
Exciting job field with the opportunity for personal development, education and training
Home office and flexible working hours
Team activities, darts and table tennis
Tickets for sport events
The minimum monthly salary for this position is according to the Collective Bargaining Agreement, overpayment will be considered depending on qualifications and working experience.
Your Application:
Please upload your application documents here.
---
Zum Seitenanfang
»